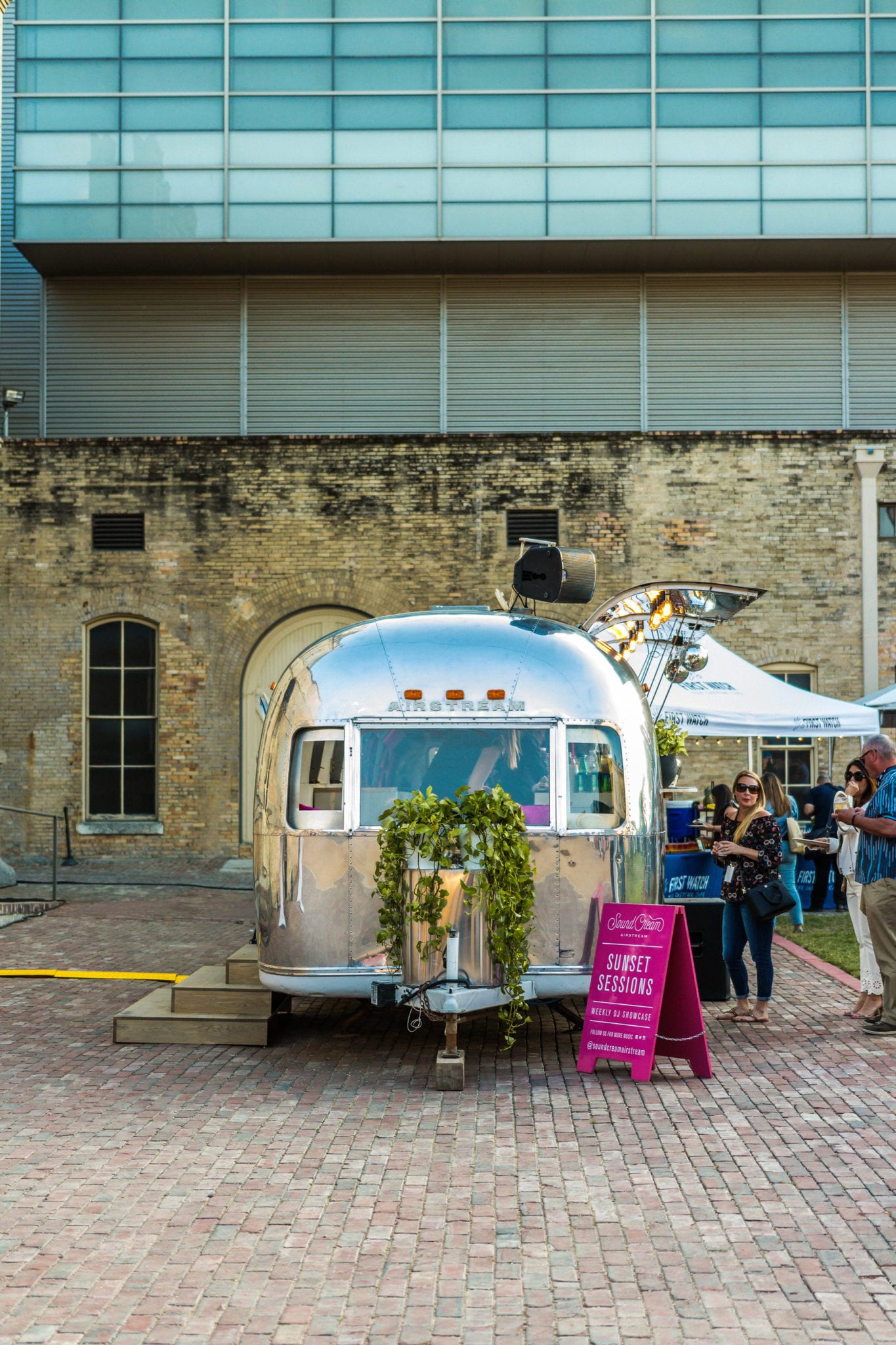 Why Soundcream Airstream?
SoundCream's Rolling Discotheque can easily roll-up to most locations.
This Rolling Discotheque can be reimagined for any occasion.
Harnessing the timeless excitment, nostalgia, history and that feeling only an Airstream can provide.
From curation to execution, we shine like our Rolling Discotheque DANCING BAREFOOT UNDER THE STARS.
CHANGING THE WAY YOU GO-OUT.
SoundCream Services
What we offer
Our easy all-in-one set up takes away many headaches and challenges for your event
Energize and connect with your community in a new and effective way
Talent and Partner Management
Curation of talent and other event partners to ensure the outcome for your event is seamless, cohesive and genuine
Work with a Creative Collective
Partner with SoundCream to reinvent the way you build a brand and a community in a genuine and organic way
SoundCream for your Wedding
Add Uniqueness with SoundCream
Everyone knows, after the ceremony is finished and everyone has wiped the tears from their cheeks, it's time to party. Having SoundCream's Rolling Discotheque as your entertainment is like bringing your friends and family to an outdoor festival you created!
Contact Now
SoundCream for Corporate Events
SoundCream Takes Corporate Outings Up a Notch
Most people have come to dread what corporate outings have become. Let SoundCream change all of that with our Rolling Discotheque serving a better way to have your clients connect and enjoy your company
Contact Now